K-Viewer Download:
K-Viewer, a slide viewing software developed by KFBIO, allows pathologists to review and annotate digital slides for ease of diagnosis. It enables pathologists to swiftly access slides or cases on the desktop or remotely via the computer, smartphone, or tablet device.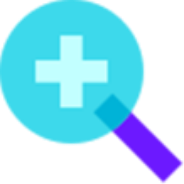 To have the most satisfying experience in viewing slides,
please choose the different version of K-Viewer to download.
Download Product Manual to learn more about KFBIO Digital Pathology Solution

KFBIO Digital Pathology Solution
KFBIO partnered with Intel in developing an end-to-end digital pathology solution for customers.
This white paper clarifies KFBIO solutions and shows application cases for customers to learn.

KFBIO&INTEL Digital Pathology Solution